For your best complexion.
Discover incredible results in our welcoming salon offering facials in Seattle & Everett, WA.
Salon offering facials in Seattle & Everett
At Waxology Beauty, we are more than just a waxing salon. We offer a full range of natural-looking, beauty enhancements including facials and skin care services. Our licensed estheticians are experts in their field and are always learning the best practices in the beauty industry. Our goal is to provide an inspiring experience, services that elevate your daily life, and education to maintain the best results.
Schedule Today!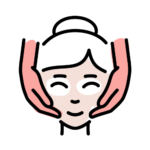 Essential Facial
Enjoy our signature treatment! A 60 minute treatment for great monthly skincare maintenance that is tailored to your skincare needs. Includes our deep cleanse, exfoliation, steam, masque, decollete, and customized finishing products.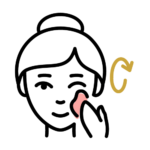 Dermaplane
Dermaplaning is an effective form of physical exfoliation that gives the effects of a chemical peel without the downtime leaving you with glowing skin. A thin surgical blade is used for this service that removes surface level dead skin cells as well as any "peach fuzz" leaving your skin ultra smooth and a great base for deeper penetration of skin care products. All finishing products will be customized based on your skin's individual needs.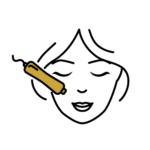 Nano-Needling
A non invasive treatment that uses monocrystaline silicone pyramids to create nano channels that will enhance the transdermal delivery of active ingredients to effectively treat aesthetic skin conditions.  Custom serums are infused to give your skin the boost it needs. Effective in treating minor scarring related to acne, wounds, and aging and also for anti-aging benefits like treatment for sunspots. With zero downtime, nano needling is a great treatment for those looking to refresh their appearance from within, generating new collagen production and skin tissues for smoother, firmer results.
*Service available soon at Seattle location.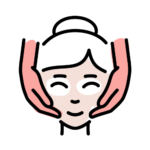 Lite Peel Refresh
An effective solution for improving skin clarity and refreshing the skin in one simple step. Suitable for all skin types, including sensitive skin (and Fitzpatrick I-VI), it leaves the skin smoother, more radiant and lesscongested. Do not perform this treatment on pregnant or lactating women.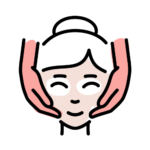 HydraFacial™
The HydraFacial uses a patented technology that infuses serums into the skin while cleansing, exfoliating, extracting, and replenishing hydration and vital nutrients.This treatment is fully customizable from multiple levels of exfoliation and peels to choose from, to targeting specific skin concerns, we are able to customize and tailor each treatment to your skin specific needs. This gentle treatment is designed for all skin types, tones, and most conditions, including rosacea. Leaving you with significantly visible results, with no downtime or irritation.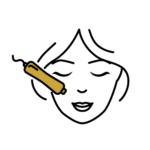 LED Light Therapy Treatment
Low-level-light therapy or photobiomodulation is based on Light Emitting Diode (LED) technology and is the application of light energy to the body for therapeutic benefits. It promotes a natural photobiochemical reaction similar to the process of plant photosynthesis. The energy delivered by the LEDs has been shown to enhance cellular metabolism, accelerate the repair and replenishment of damaged skin cells, as well as stimulate the production of collagen — the foundation of healthy, smooth skin. Research has shown that LED light therapy may help smooth skin texture, improve skin firmness and resilience, increase lymphatic system activity, restore skin's natural cellular activity, and reduce the appearance of fine lines, wrinkles, and superficial hyperpigmentation. The treatment is for all skin types, and is non-ablative, non-invasive, painless, and requires absolutely no downtime. You'll be able to return to your normal activity immediately after the treatment.